Marion County School District School Closure Information and Resources


News:

**SCHOOL CLOSURE INFORMATION**
Schools are open for face-to-face learning.
The Marion County School District will observe the following procedures:
Outside visitors to any school campus or facility will be allowed only if deemed
essential.
The administration of each school site will determine cafeteria procedures.
Quarantine waivers are still in effect only if you choose to show proof of
vaccination.
These modifications will go into effect immediately and continue through
the rest of the school year. MCSD will continue to follow the
preceding procedures on how to continue to best protect our students and staff.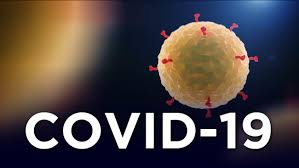 The following links provide important health information concerning the COVID-19 virus and what students can do to protect themselves from it.
MCSD Distance Learning Application 2020-2021

This application is only for students who wish to return to the traditional classroom. We are no longer accepting applications for our distance learning program.

If you have not registered your child for the 2020-2021 school year, please complete that process here – MCSD Online Registration

Distance Learning Training for Virtual Learners:: The Marion County School District will provide additional virtual training via Google Meet on how to access and use all virtual tools for both students and parents enrolled in the distance learning virtual program. The date for the training is Thursday, September 24th from 4:00-4:55 for 7-12 grade students, 5:00-5:55 for k-6 students, and from 6:00-7:00 for parents. We look forward to seeing you!